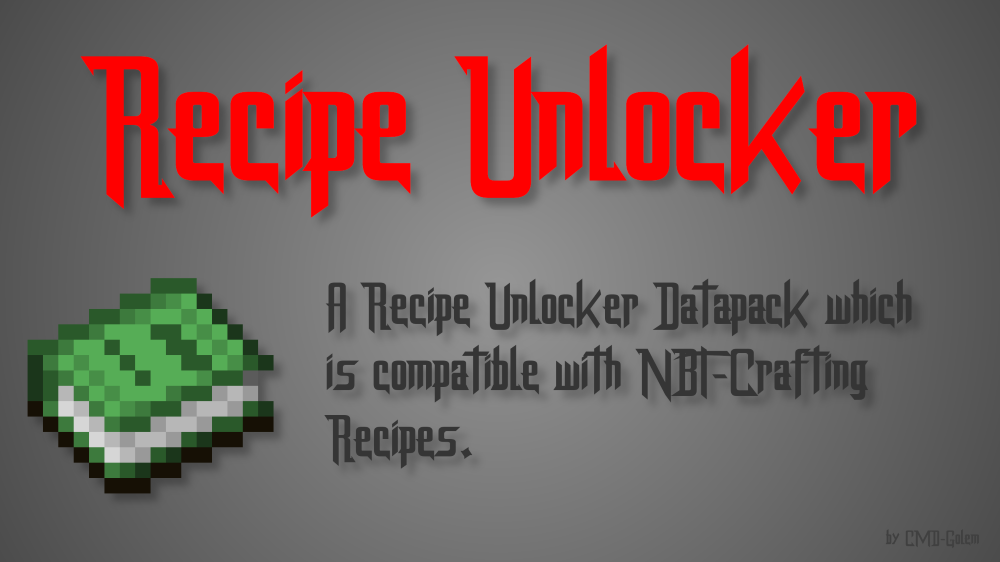 A Recipe Unlocker Data Pack which is compatible with NBT-Crafting recipes. You can create them with my generator.
This Recipe Unlocker removes all items that the player has received while the recipes are being unlocked. This prevents the player from obtaining the items without actually crafting them.
Settings
Run the unlock Prozess again.
/tag @a remove recipe_unlocker
/reload